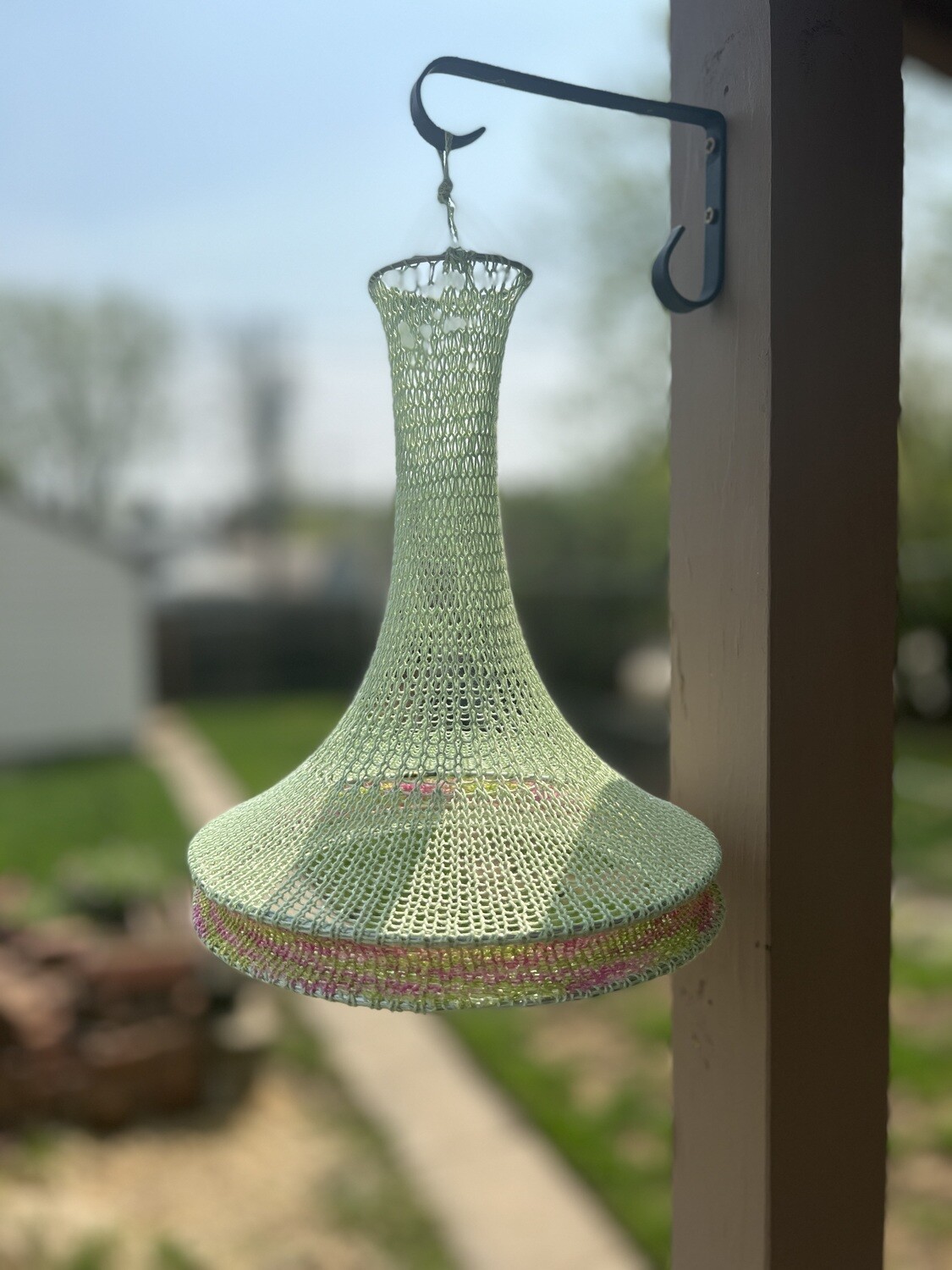 Mint Green Short Mid-Century Hanging Lantern w LED Light
42233
Product Details
Add some color and ambiance with this mint green and dappled pink stripe mid-century style hanging lantern with LED light.
Perfect for your porch, covered deck, rec room, dorm room, or under your patio umbrella on warm summer nights.
The soft LED light is powered by replaceable batteries - a second set of batteries is included.
Materials: Mercenized cotton yarn
This material is best kept out of sustained rain and weather.
Dimensions:
Top ring - 3.0"
Bottom rings - 10.0"
Hanging ring to lantern bottom - 18"
Top Ring to bottom ring - 14"
Optional Upgrade:
Remote controlled tea light with color, strobe, brightness and other controls.
https://www.nokomisknittingcompany.com/Lantern-Light-Upgrade-Single-p364460509

Proudly hand made in Minneapolis, Minnesota.

Save this product for later