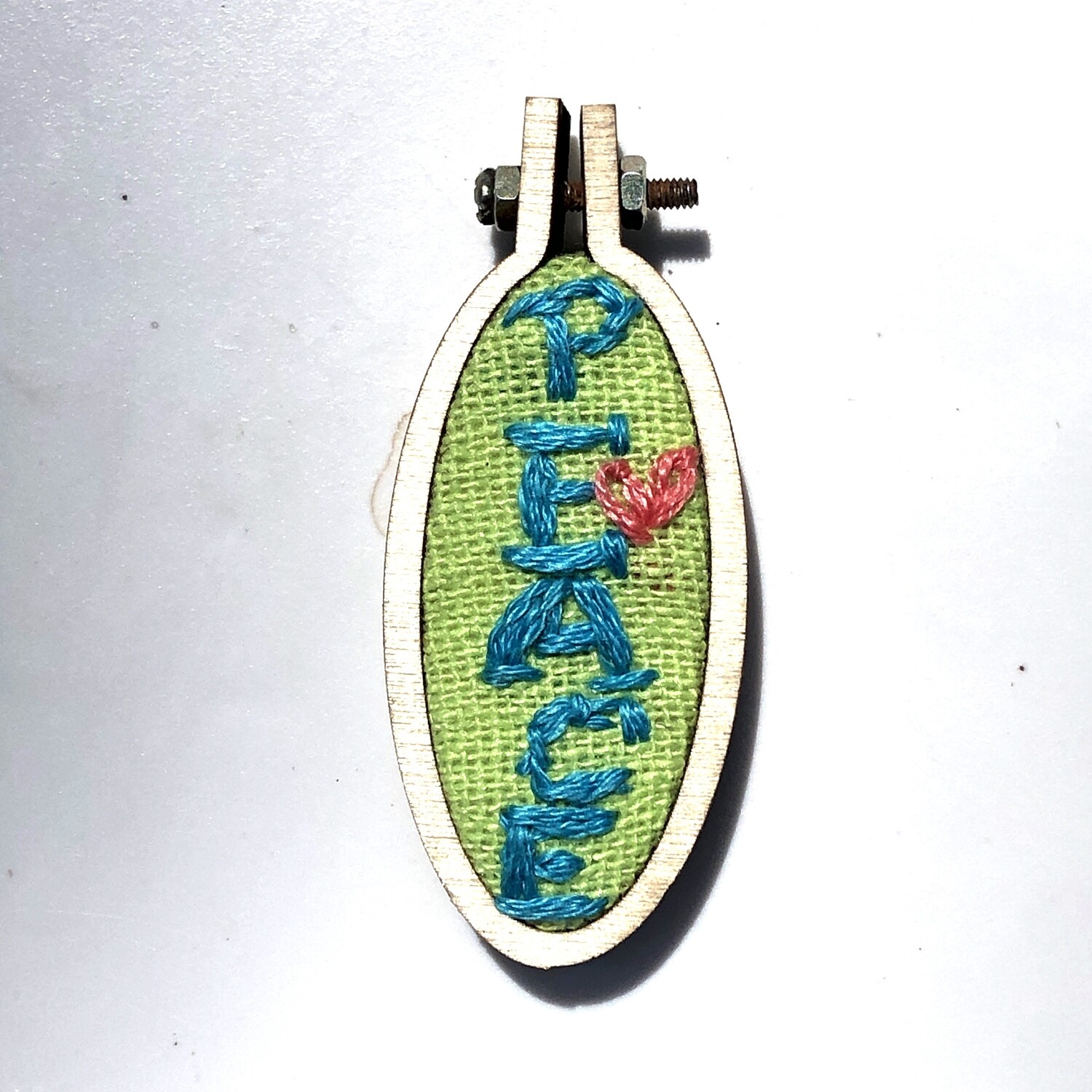 Tall Peace- Embroidered Pendant or Magnet
SKU 41930
Product Details
We all need isa little color of spring and the message of PEACE to brighten our day.
Wooden mini hoop with linen fabric and hand embroidered design.

Dimensions: 1 1/2" wide x 2 1/2" tall
Closed wooden back
Embroidered mini that can be either a necklace or a magnet - your choice.

Handmade in Minneapolis, MN.
Save this product for later