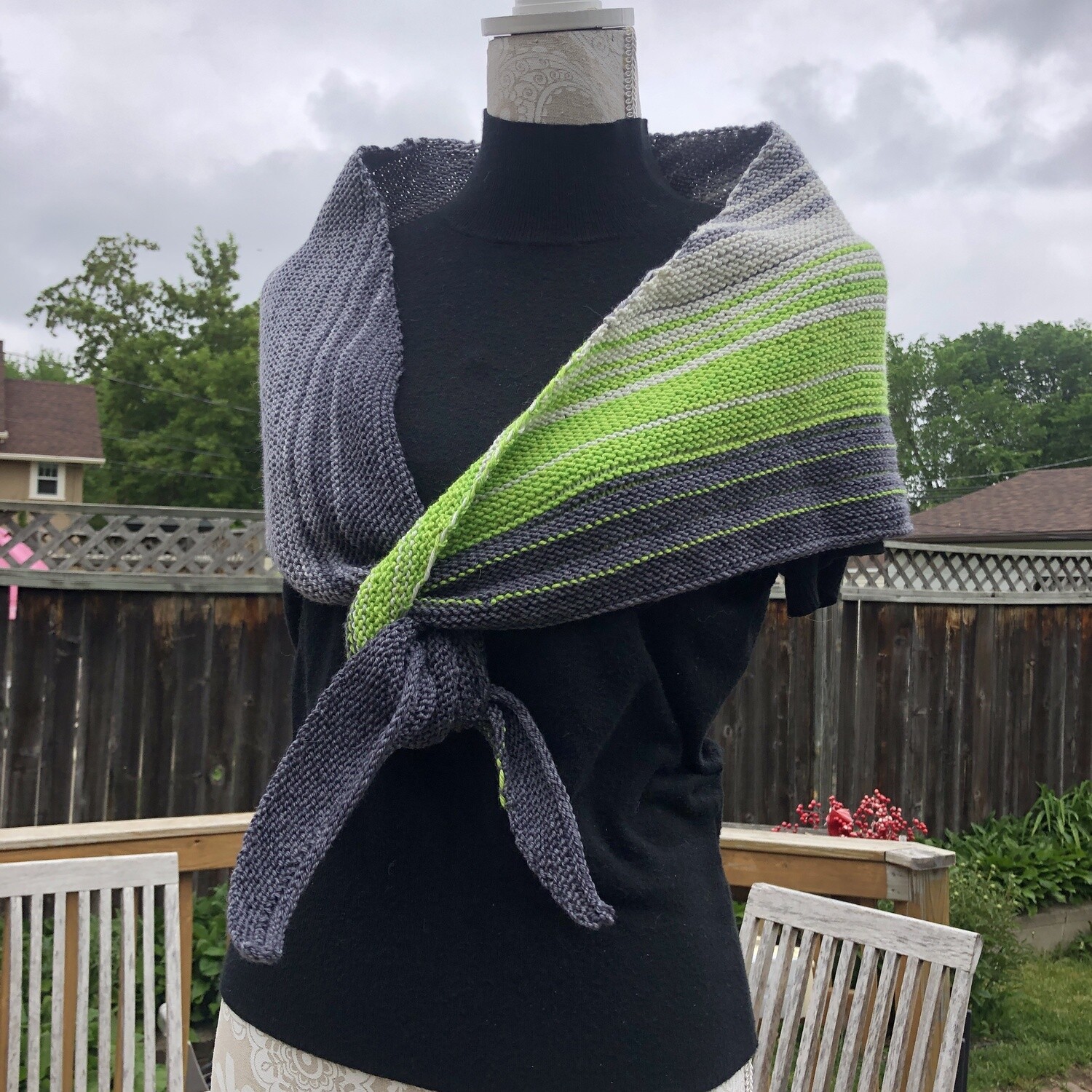 Spring Green Gradient Shawl - Hand Knit
SKU 42100
Product Details
Lightweight triangle shawl that can be worn draped over shoulders, tied in front, or wrapped around your neck.
Hand knit with a gradient that features shades charcoal gray and a bright pop of lime green.
Materials:
75% washable wool, 25% nylon
Care:
Machine wash warm.Tumble dry low or to maintain shape lay flat to dry.
Hand knit in Minneapolis, Minnesota.
Save this product for later