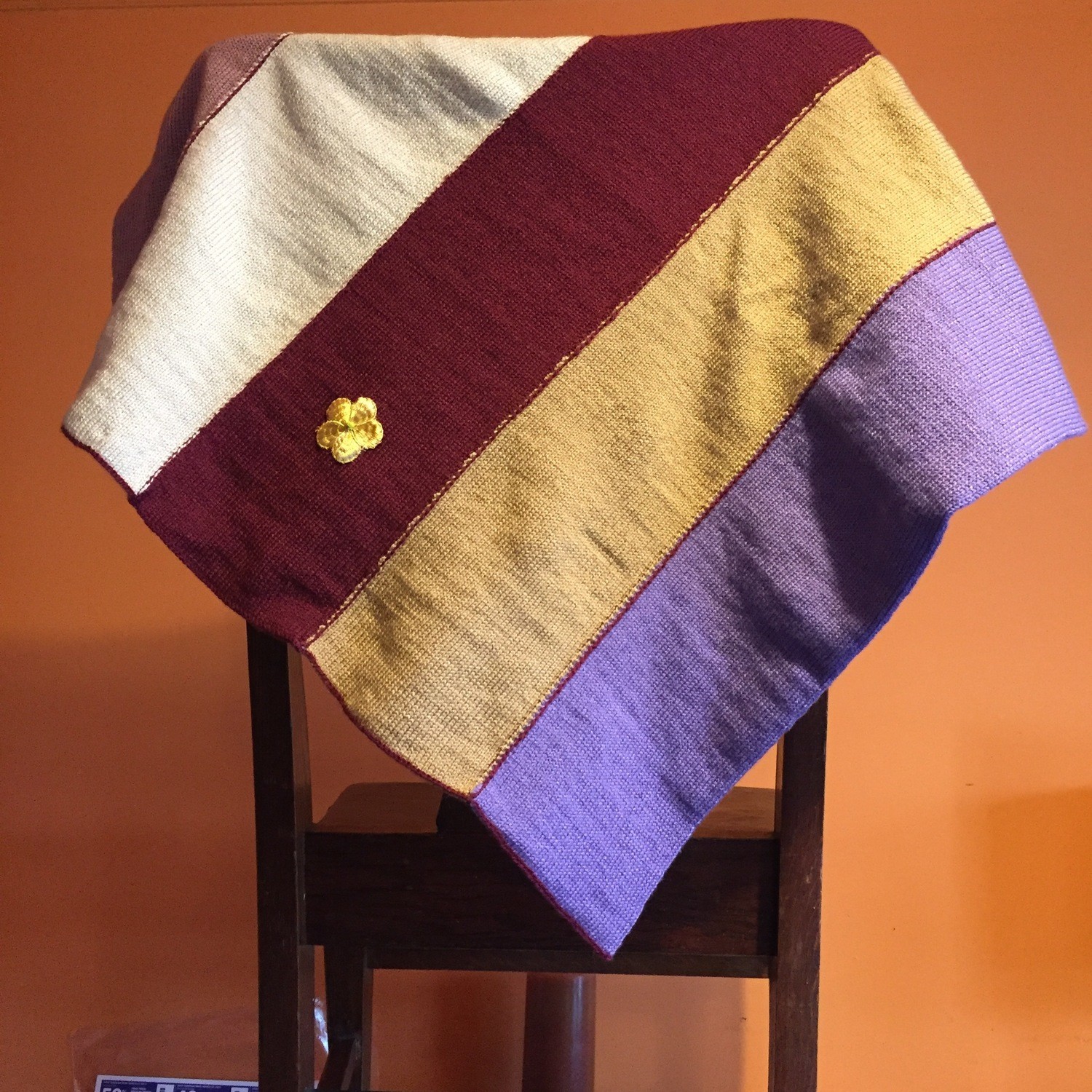 Modern Baby Blanket - Warm Colors & Golden Flower
SKU 05413
Product Details
Modern Baby Blanket - Lap Blanket - Earthy Colors - Handmade Baby Shower Gift - Unisex

Stripes of lilac, ivory, mauve, tan and purple; sewn together with mauve stitching.
Features golden embroidered flower.

As a baby blanket:
For an alternative to the traditional baby blanket, this simple striped design could be a child's companion for many years. There are no buttons, patches or bobbles to fall off or accidentally swallowed.

As a lap blanket:
Perfect size to use at the office or on those chilly nights at home. Not bulky and easily stored in a small drawer or shelf.

Made of 100% acrylic, this blanket is machine washable and is not itchy.

Approximate Measurements:
25" long x 25 wide

We can make custom blankets with your color and size requests, just message us the details and we'd love to make one for you.

Proudly handmade in Minneapolis, Minnesota.
Save this product for later