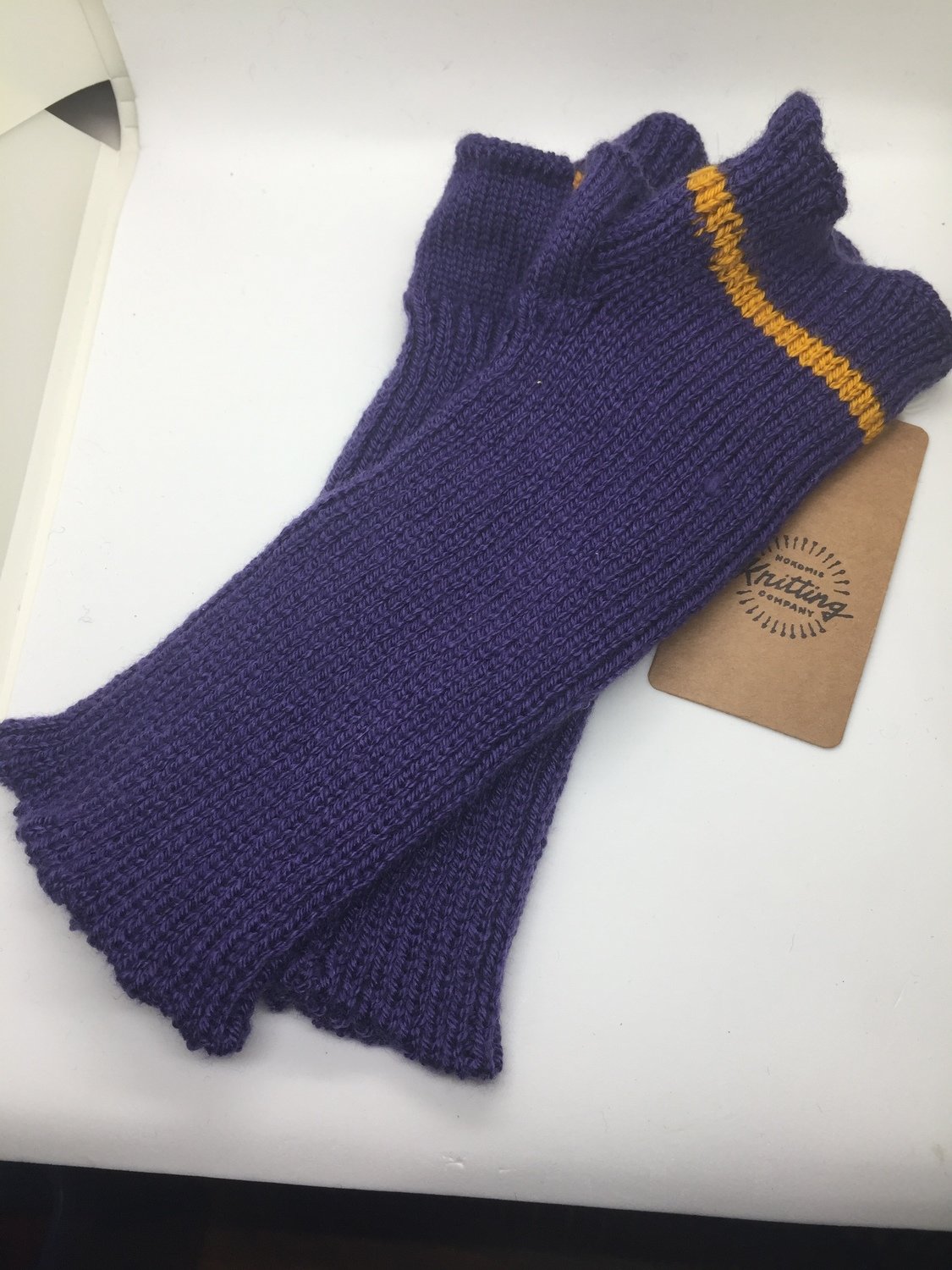 Lightweight Fingerless Mitts - Skol Vikings! - medium length
SKU 00121
Product Details

Description
Lightweight and durable fingerless gloves/ wrist warmers will keep your hands warm and your fingers accessible for using your phone, driving, dog walking or those other things fingers need to do unencumbered.
Hand made a super soft but super strong yarn and hand crocheted edges.
Materials: 85% Acrylic Wool 5% Nylon
Care: Machine washable and dryable.
One size fits most.
Length (without stretching) - 8 1/4 inches
These mitts are available also in many different other colors and materials.
Please check out our
Arm Warmers section
.
Save this product for later