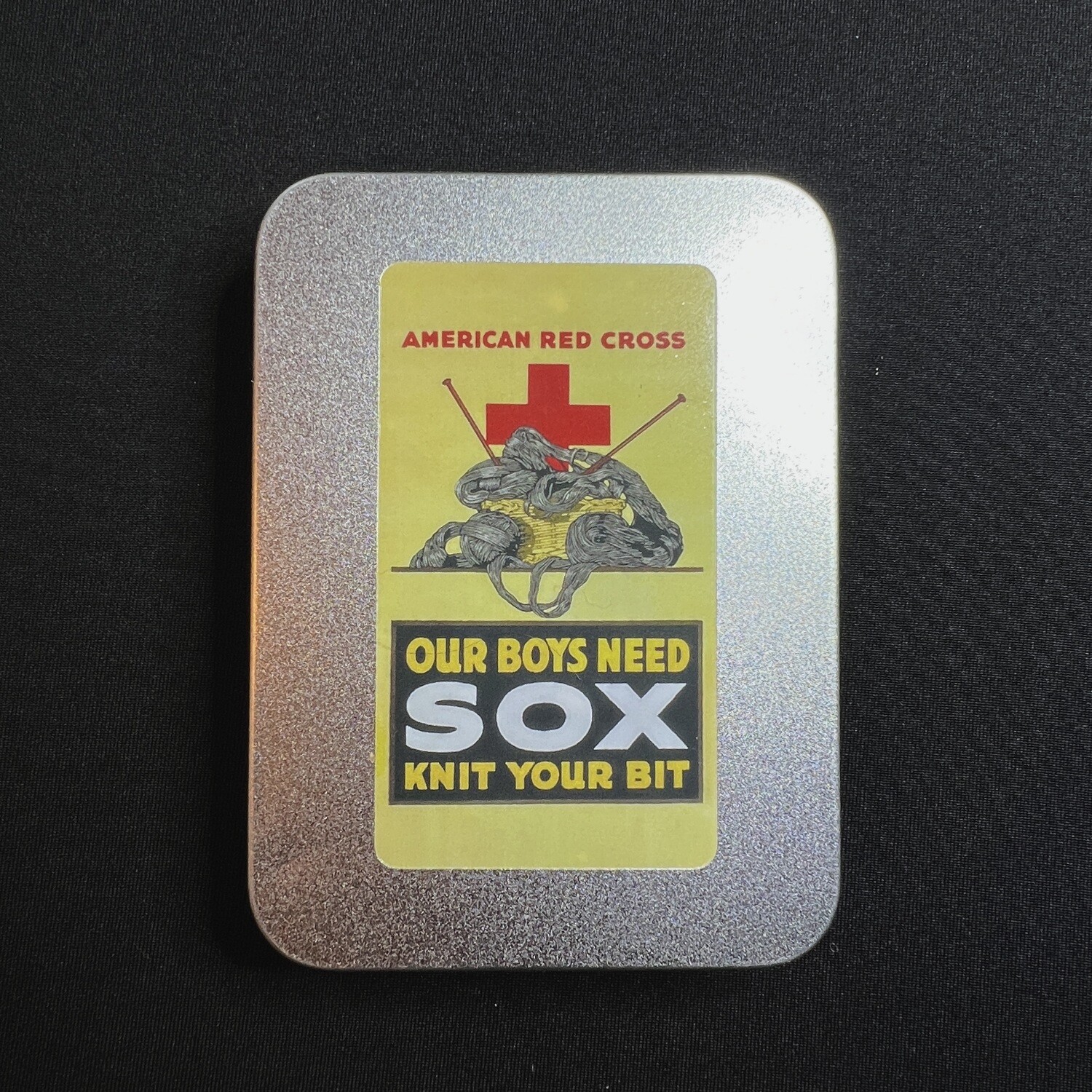 Knitter's Toolkit - Vintage WW II Socks Sox
42266
Product Details
Metal utility box for knitters, crocheters and other fiber artists. Features vintage graphic from World War II.
"Our Boys Need Sox. Knit Your Bit" American Red Cross
We've tested this selection of tools and notions in the real world with real knitters & crocheters and this is the best variation yet!
Perfect gift for the knitter who has everything (including yourself!).
Toolkit contains:
Retractable tape measure with mini level
Utility scissors or snips (color may vary)
Row counter
2 Yarn needles
Hook tool for picking up dropped stitches
Selection of stitch markers: 2 small rings, 2 medium rings, 2 extra large rings, 4 locking
3 Coiless safety pins
Shawl pin/stitch holder
10 colored flags for tracking pattern progress
Inside cover includes instructions for the Kitchener stitch.
Inside bottom is lined with thick material to cushion and reduce noise.
Outer metal box measures 3.25" x 4.5" x 1"

Room enough for adding your favorite tools, trinkets, and notions.
Assembled for fiber artist of all types in "The North" - Minneapolis, Minnesota.
Save this product for later