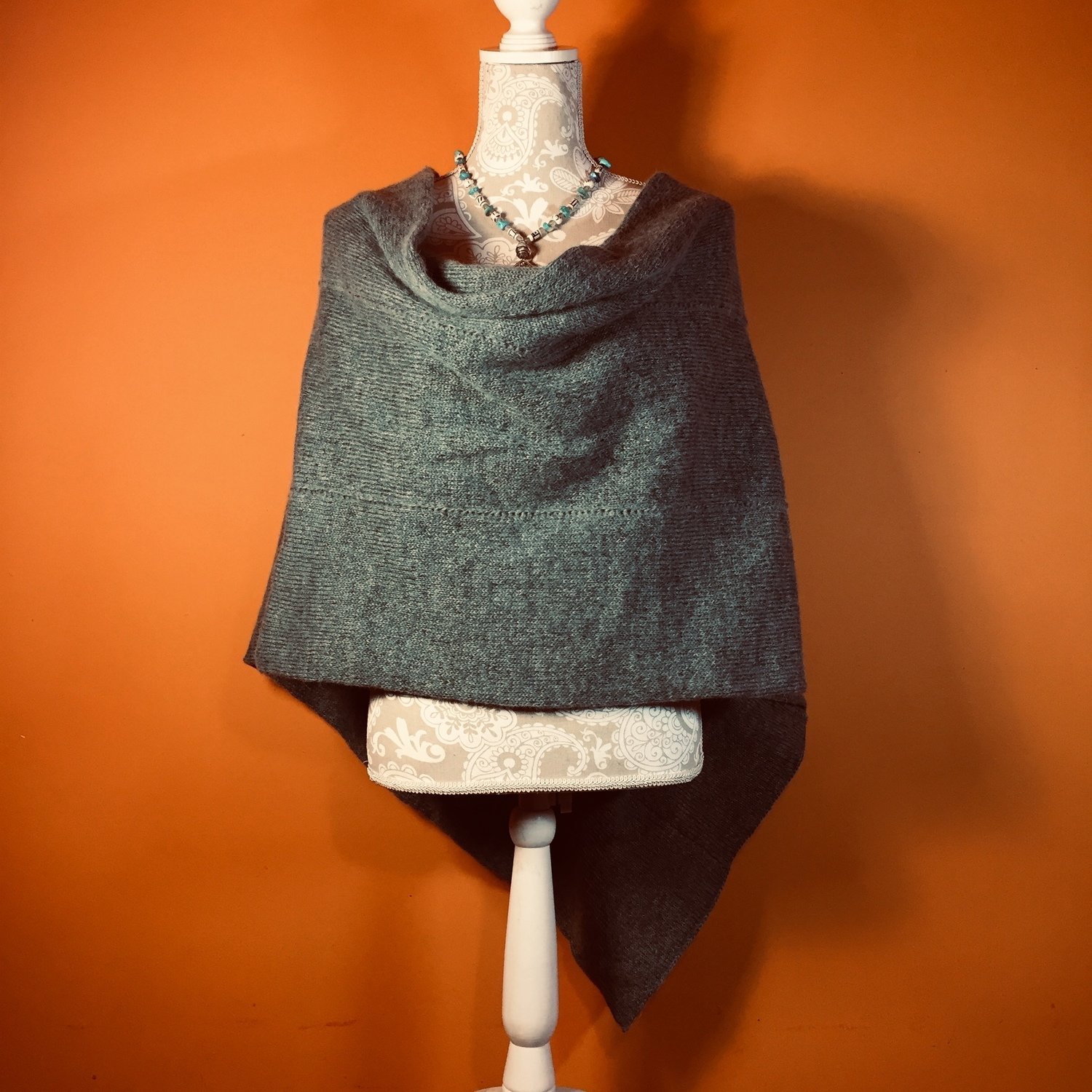 Hazy Blue Casual Poncho
SKU 00237
Product Details
Mohair and Acrylic Powder Soft Hazy Blue Poncho
One-point poncho hand-stitched with contrasting cream yarn.
This poncho can be worn multiple ways effectively changing the look from casual to dressy in one easy adjustment.
Materials & Care
20% Mohair
80% Acrylic
Hand wash cool. Lay flat to dry.
Dimensions
66" Top edge to bottom point
43" Wide shortest width
32" Neck Circumference
66" Bottom Circumference
One size fits most women.
Proudly hand-crafted in Minneapolis, Minnesota.
Save this product for later