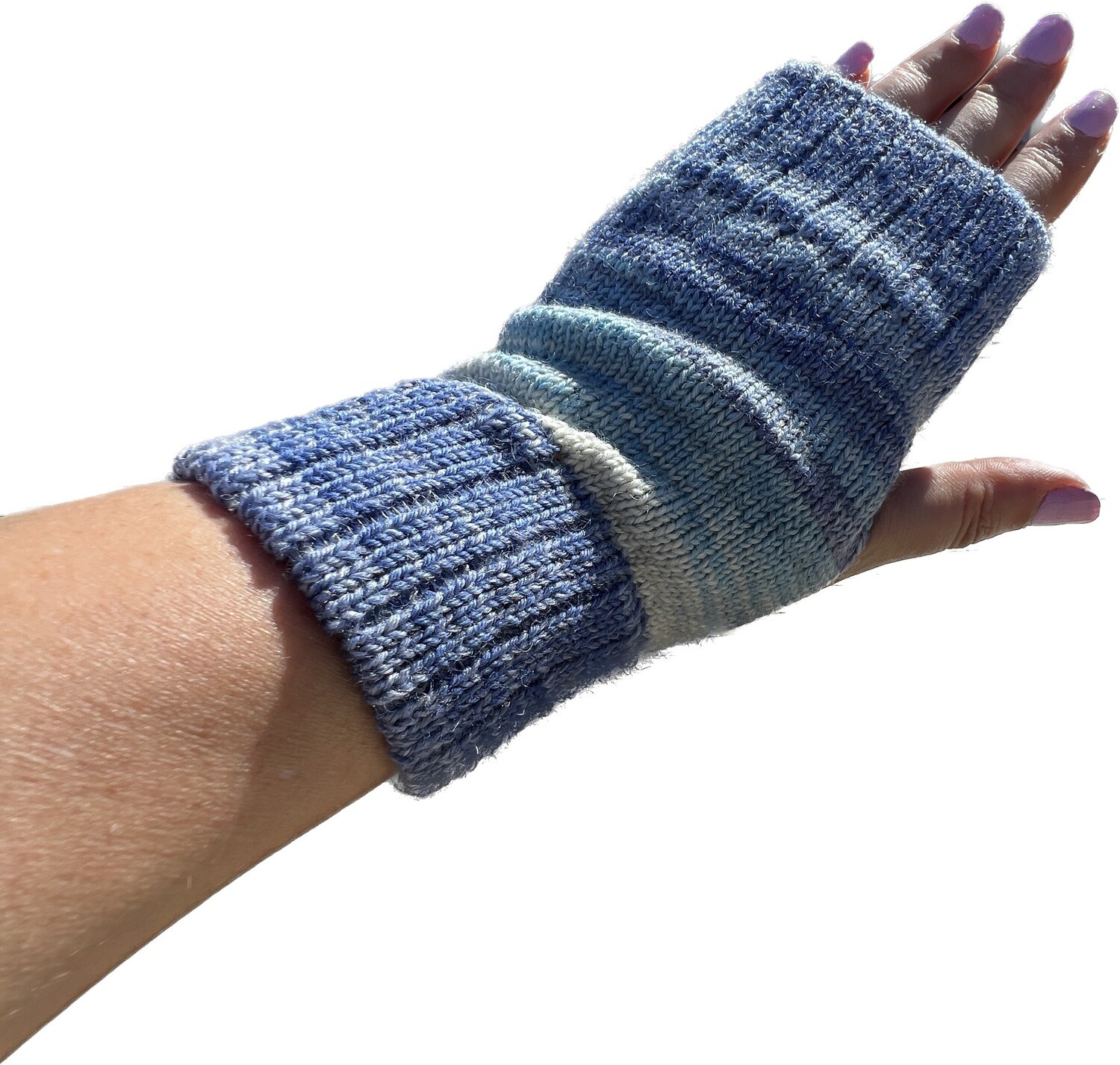 Fingerless Mitts -Faded Blue Jeans Stripes
42362
Product Details
Description
Fingerless mitts made with double-thickness cuffs and a simple hole for your thumb.
Lightweight and durable fingerless gloves/ wrist warmers will keep your hands warm and your fingers accessible for using your phone, driving, dog walking or those other things fingers need to do unencumbered.
Perfect for cool evenings at the game, around the campfire or even during those cold air conditioned offices.
Hand made using classic sock yarn to hold up to all the elements.
Materials: 75% Washable Wool / 25% Nylon + Lycra
Care: Machine wash warm. Tumble dry low.
Size: One size fits most.
Length (without stretching) - 7 inches
These mitts are available also in many different other colors and materials.
Please check out our
Arm Warmers section
.
Save this product for later