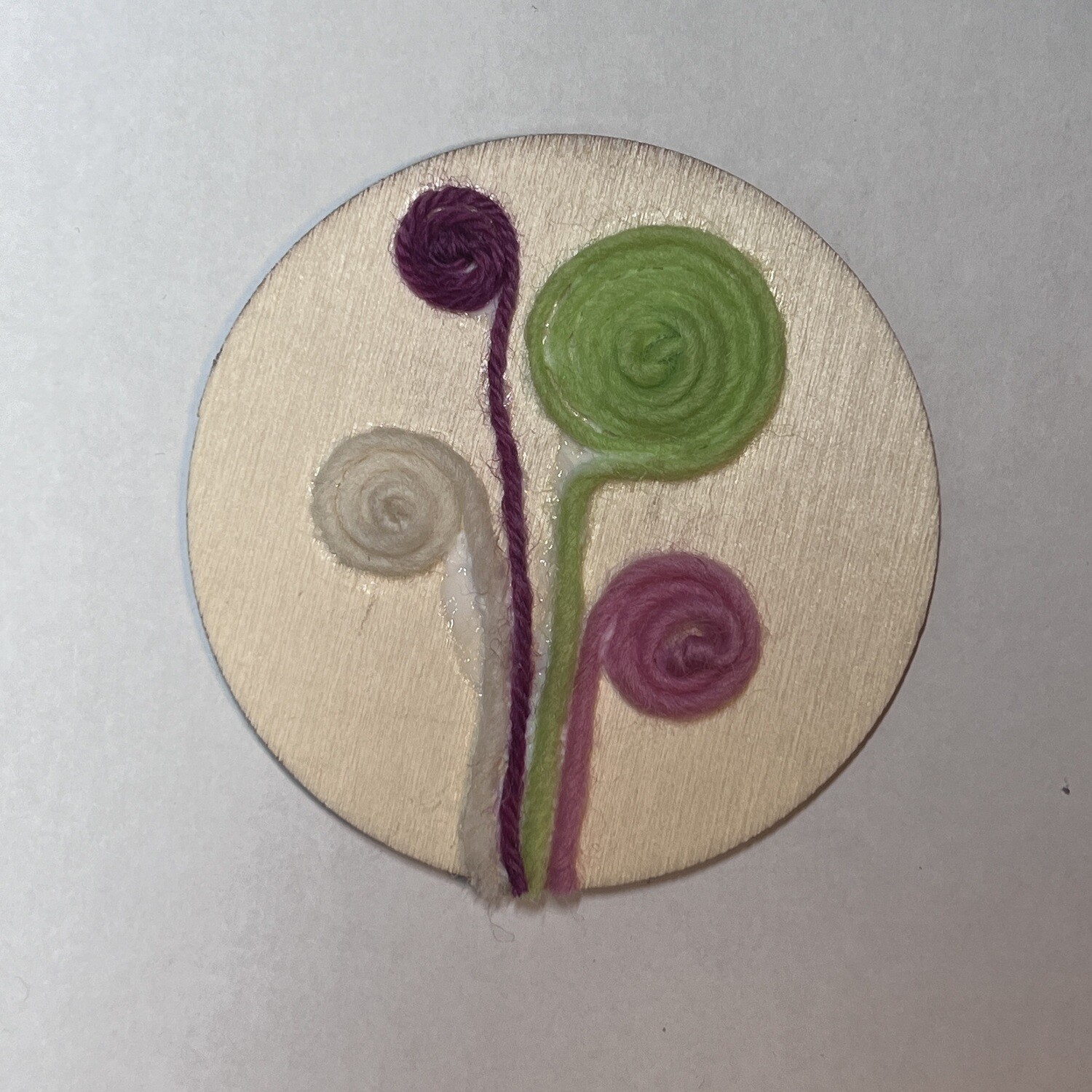 Fiddle Plant Wall Hanging - Yarn Art 3.25"
42126
Product Details
We don't like to waste yarn or fiber so we tried to think of some way we could give it new life.
We created this one-of-a-kind mini artwork using our yarn and fiber scraps on a balsa wood base.
Size: 3.25" diameter
Comes with attached hanging back.
Save this product for later