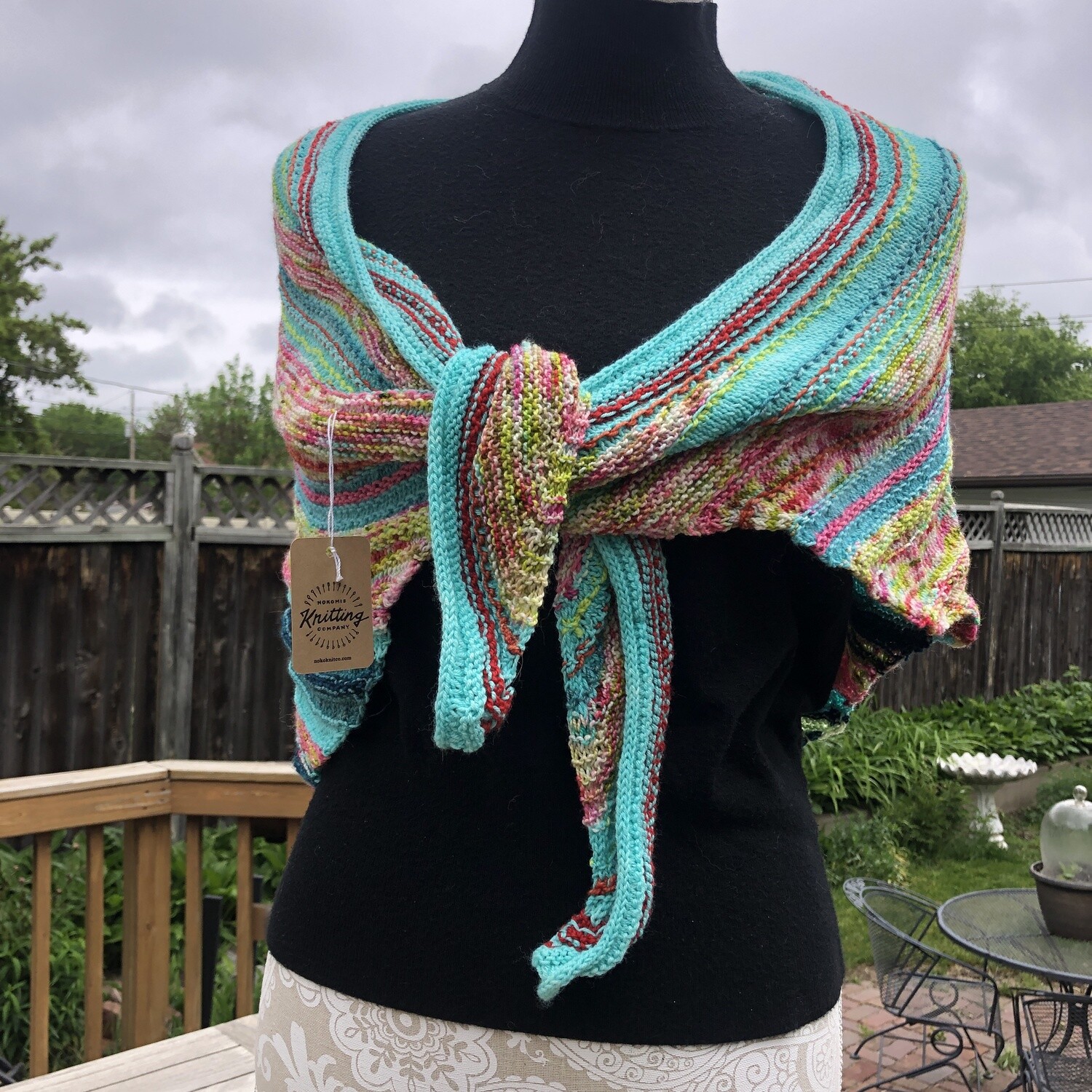 Experimental Shawl - Hand Knit
05459
Product Details
This is a one of a king shawl that was created while trying our special hand knitting stitches.
Bright colors and the variety of stitches makes this a unique piece that will never be able to be duplicated.
Because of the experimental nature of the stitching, the shape of the shawl is nonuniform and so we've priced the shawl to reflect this.
Materials:
75% washable wool, 25% nylon
Care:
Machine wash warm.Tumble dry low or lay flat to dry.
Hand knit in Minneapolis, Minnesota.
Save this product for later