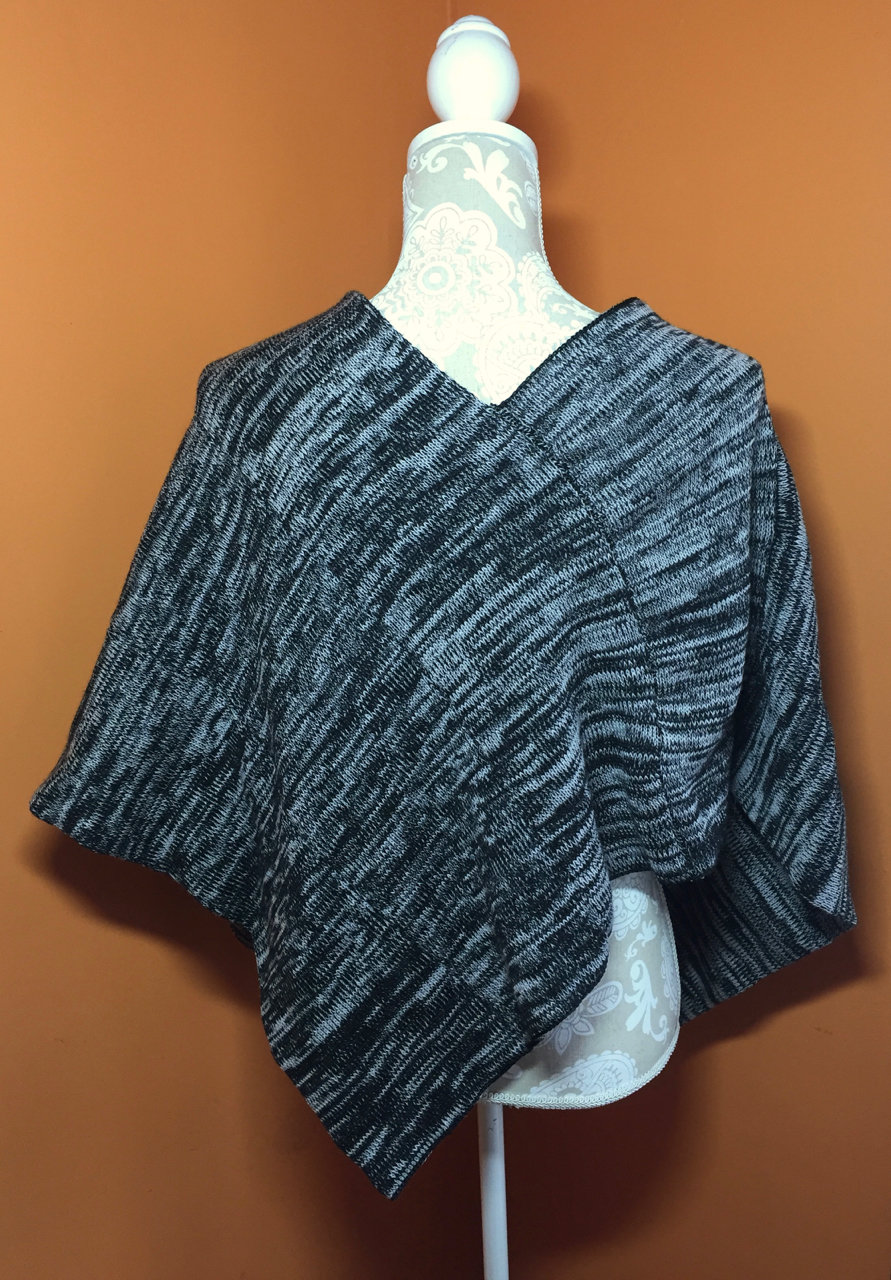 CSM Pattern: Two-Point Poncho Knitting Pattern
00181
Product Details
CSM Knitting Pattern: Two-Point Poncho (Digital Download)
Have you been wondering what you can make on your circular knitting machine besides socks?
Here is a simple garment constructed from a series of tubes sewn into basic rectangle shapes then sewn together to create a wrap-around, double-point poncho that can be worn various ways.
Difficulty Level:
Advanced Beginner
Skills Required/Techniques Used:
CSM Cylinder knitting
Blanket stitch or sewing machine
Crochet Slip Stitch
Materials Used: Yarn
Light fingering weight yarn or yarn of your choice.
Any yarn that works with your machine can be used - make sure to check your gauge.
Use a single color or multiple colors for your desired look.
Cylinder/Ribber:
Any cylinder. No Ribber needed.
— See gauge instructions
Tension:
Set tension slightly loose with stitch knot just below the cylinder edge. Make adjustments from there for a denser or lighter fabric.
Gauge:
Make a test tube to measure your gauge - instructions included in pattern
Notions:
Yarn Needle
Crochet Hook G
Sewing Machine (optional)
Perfect for cold offices, travel or sitting around the campfire on cool summer nights.
Branch out and see what you can make on your CSM!
Nokomis Knitting Company
Minneapolis, Minnesota
Save this product for later