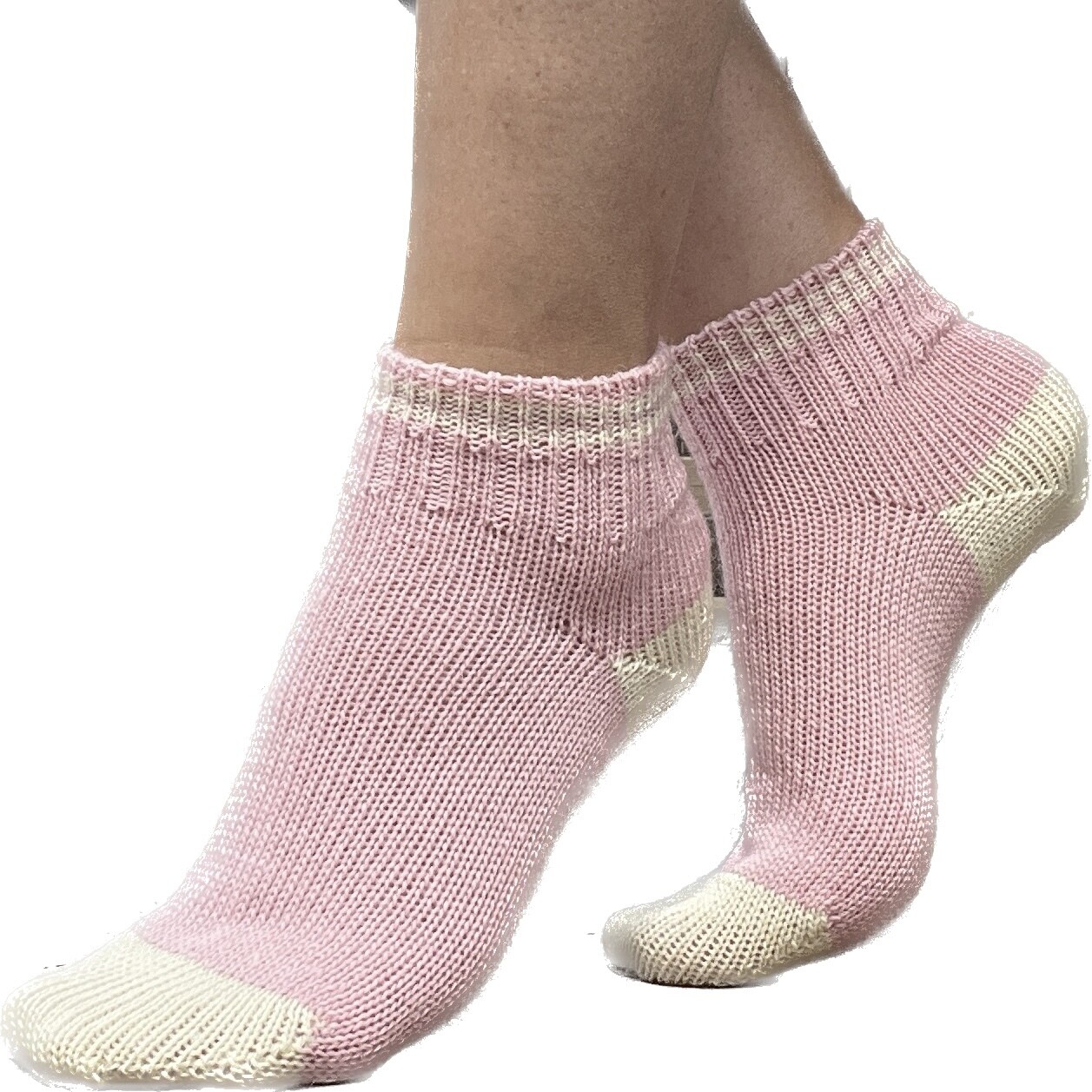 CSM Pattern: Ten-nis Sport Socks- CSM Knitting Pattern
42380
Product Details
CSM Pattern for Circular Sock Machine Knitters (CSM)
These short sport socks reminded us of classic tennis socks but also, they are made with an easy to remember pattern of tens.
Difficulty Level
Experienced
** Note: This pattern assumes basic knowledge of CSM sock knitting techniques.
Skills Required/Techniques Used
Hybrid Selvedge Edge (Juana's + In/Out)
1x1 ribbing
3x1 ribbing
Deep heels
Toes
Sock foot size row counts according to machine tension.
Kitchener Stitch
Yarn
50-100 grams of sock or fingering weight yarn, depending foot size.
A single color can be used or select two or more colors to make cuff stripes and/or contrasting heels and toes.
Cylinder / Ribber
Appropriate cylinder size and ribber for desired size of sock.
Original pattern written by Jen Bremer for Nokomis Knitting Company.

Save this product for later