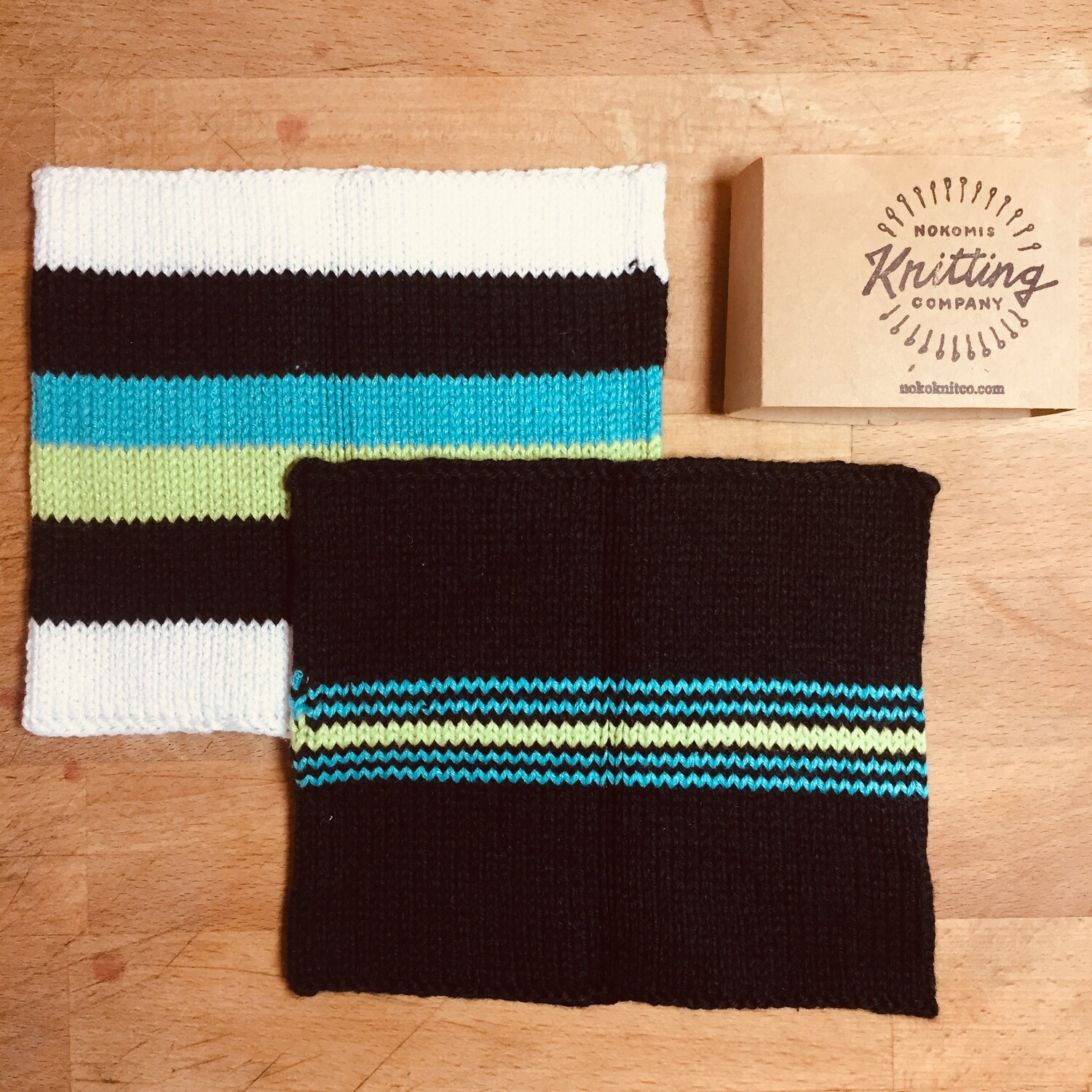 CSM Pattern: Easy Washcloth CSM Knitting Pattern
05478
Product Details
Easy CSM Pattern for Circular Sock Machine Knitters (CSM)
Easily customizable pattern that guides you through the basic steps to creating this modern, sporty washcloth on your CSM machine.

Pattern Suggestions:
Yarn
Carlton Cabo or Universal Bamboo Pop - 2 colors
52% Cotton 48% Bamboo
Or other natural fiber yarn other than wool in fingering weight (cotton, bamboo, linen, rayon, etc.)
Yarn with Bamboo dries faster, has a natural antibacterial property, and is significantly softer than cotton alone.
Cylinder
Any Cylinder can be used. The smaller the cylinder, the smaller the finished piece.
Tension
Set tension slightly loose with stitch knot just below the cylinder edge.
Gauge
Make a test swatch and take knitting off of the machine. Measure your gauge by stitches per inch and rows per inch.
From these measurements you can adjust the size of your piece by adding or subtracting rows from the pattern below.
Original pattern by Nokomis Knitting Company.

Save this product for later