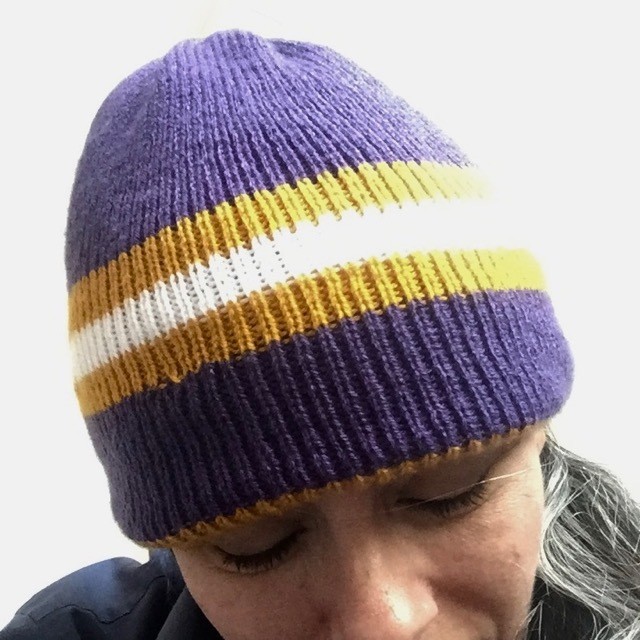 CSM Pattern Bumblebee: Home & Away Reversible Hat pattern
05417
Product Details
Bumblebee CSM Knitting Pattern: Home & Away Reversible Hat (Digital Download)
Have you been wondering what you can make on your circular knitting machine besides socks?
Here is a reversible hat pattern that lets you show your team spirit whether on the home field or on the road.
Difficulty Level:
Advanced Beginner
Skills Required/Techniques Used:
CSM Cylinder knitting
1 x 1 Ribbing
Cylinder/Ribber:
Bumblebee 90 cylinder / 90 ribber

Tension:
Set tension slightly loose with stitch knot just at the cylinder edge.
Notions:
Yarn Needle
Pom Pom Maker (optional)
Branch out and see what you can make on your CSM!
Nokomis Knitting Company
Minneapolis, Minnesota
Save this product for later