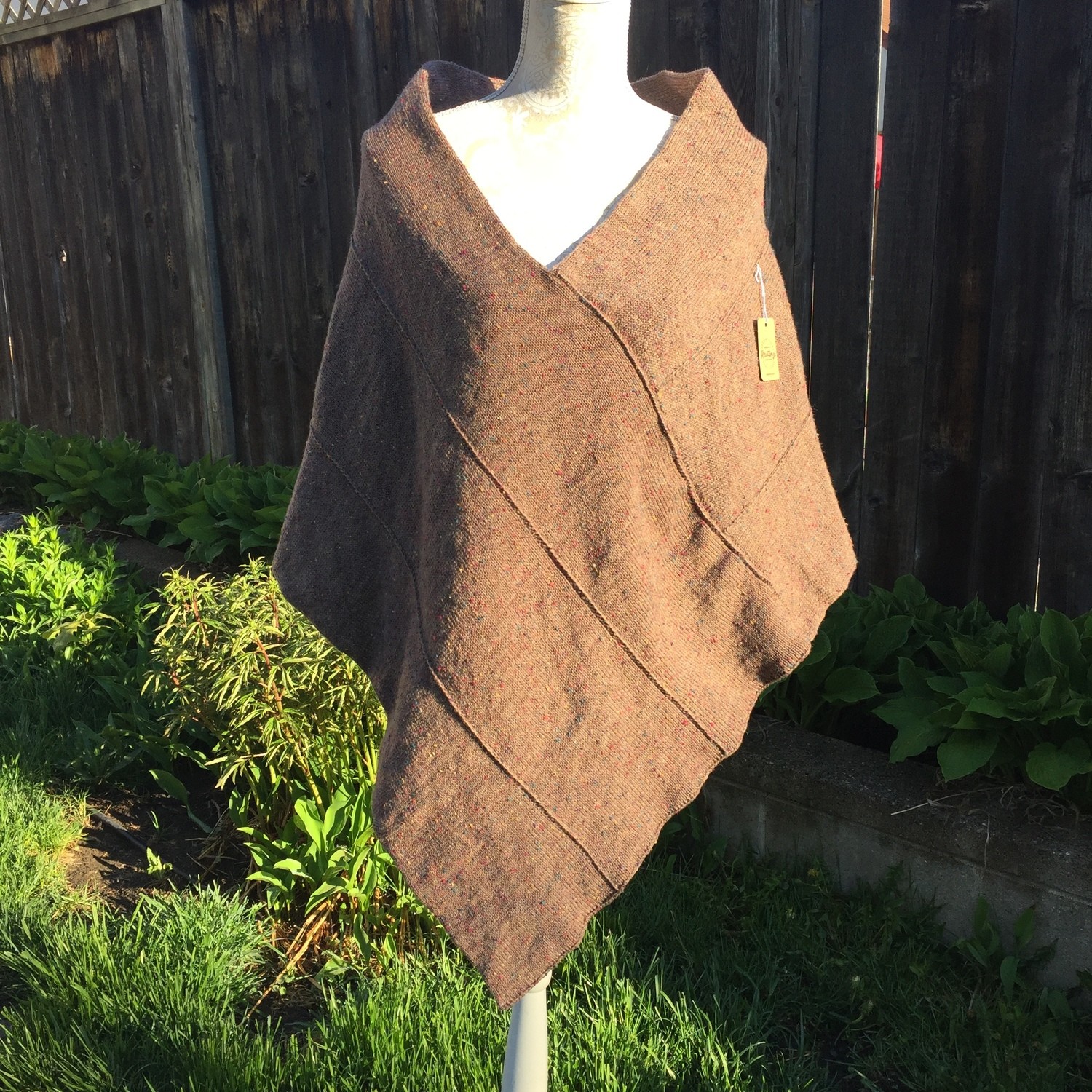 Brown Flecked Casual Poncho
05453
Product Details
Wool and Acrylic Powder Brown Flecked Poncho
One-point poncho with hand-stitched seams in a warm brown with subtle blue, red and yellow flecks.
Perfect for those cool evening around the campfire or at the office under a cold vent.
This poncho can be worn multiple ways effectively changing the look from casual to dressy in one easy adjustment.
Materials & Care
52% Mohair
48% Acrylic
Hand wash cool. Lay flat to dry.
Dimensions
29" Top edge to bottom point
21" Wide shortest width
40" Neck Circumference
66" Bottom Circumference
Size: Medium
Fits most adults.
Proudly hand-crafted in Minneapolis, Minnesota.
Save this product for later