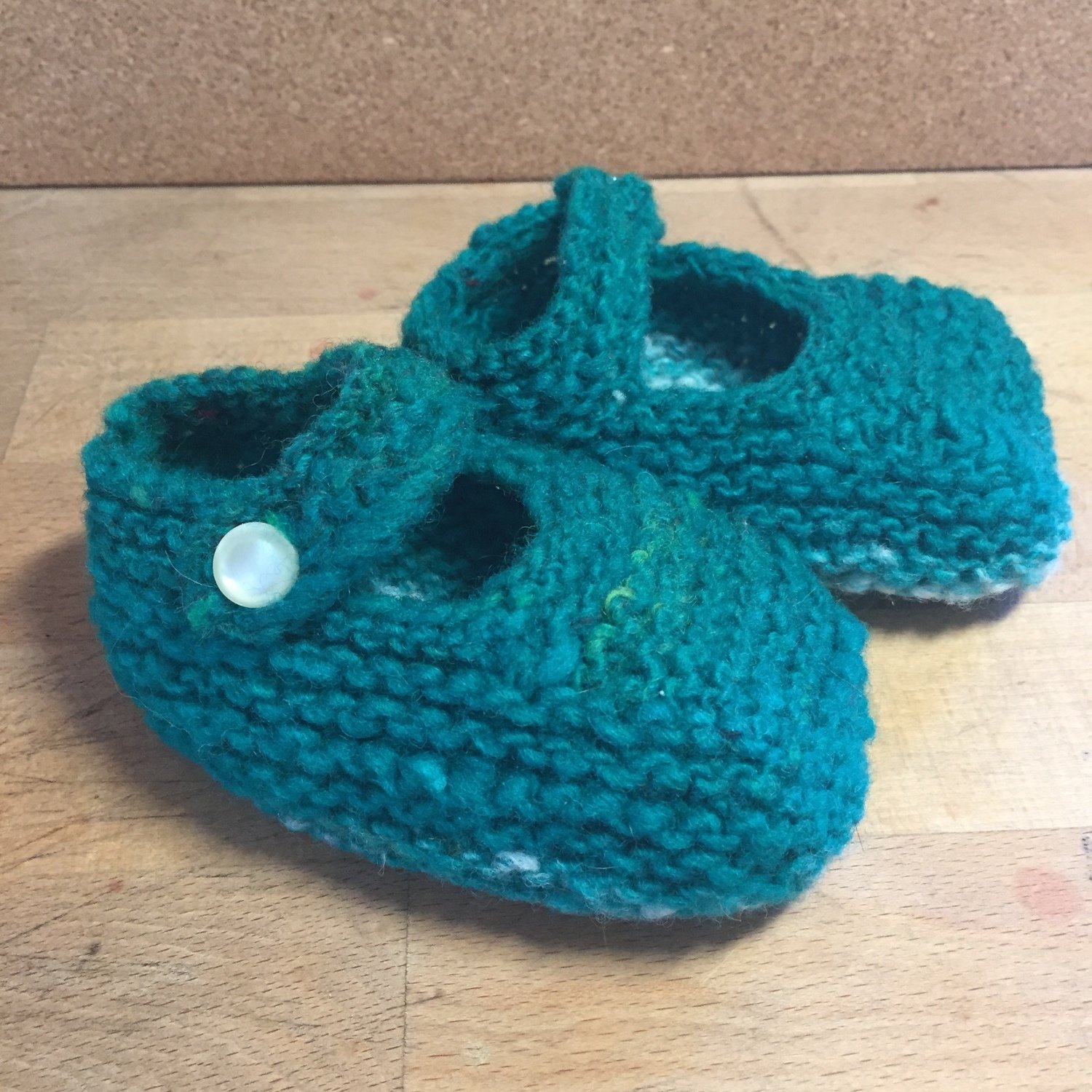 Baby Jane Booties - Green - 6 Months
SKU 00171
Product Details
Handmade Baby Jane Booties
Anything this small has got to be cute!
Hand knit with variegated wool yarn and vintage white buttons from Grandma's button collection.
Size
6 Months
Materials
100% Wool
Care
Handwash cool. Shape and set out to dry.
If you are looking for a color or size we don't have, let us know and we can make them just for you.
Proudly made by hand in Minneapolis, Minnesota.
Save this product for later