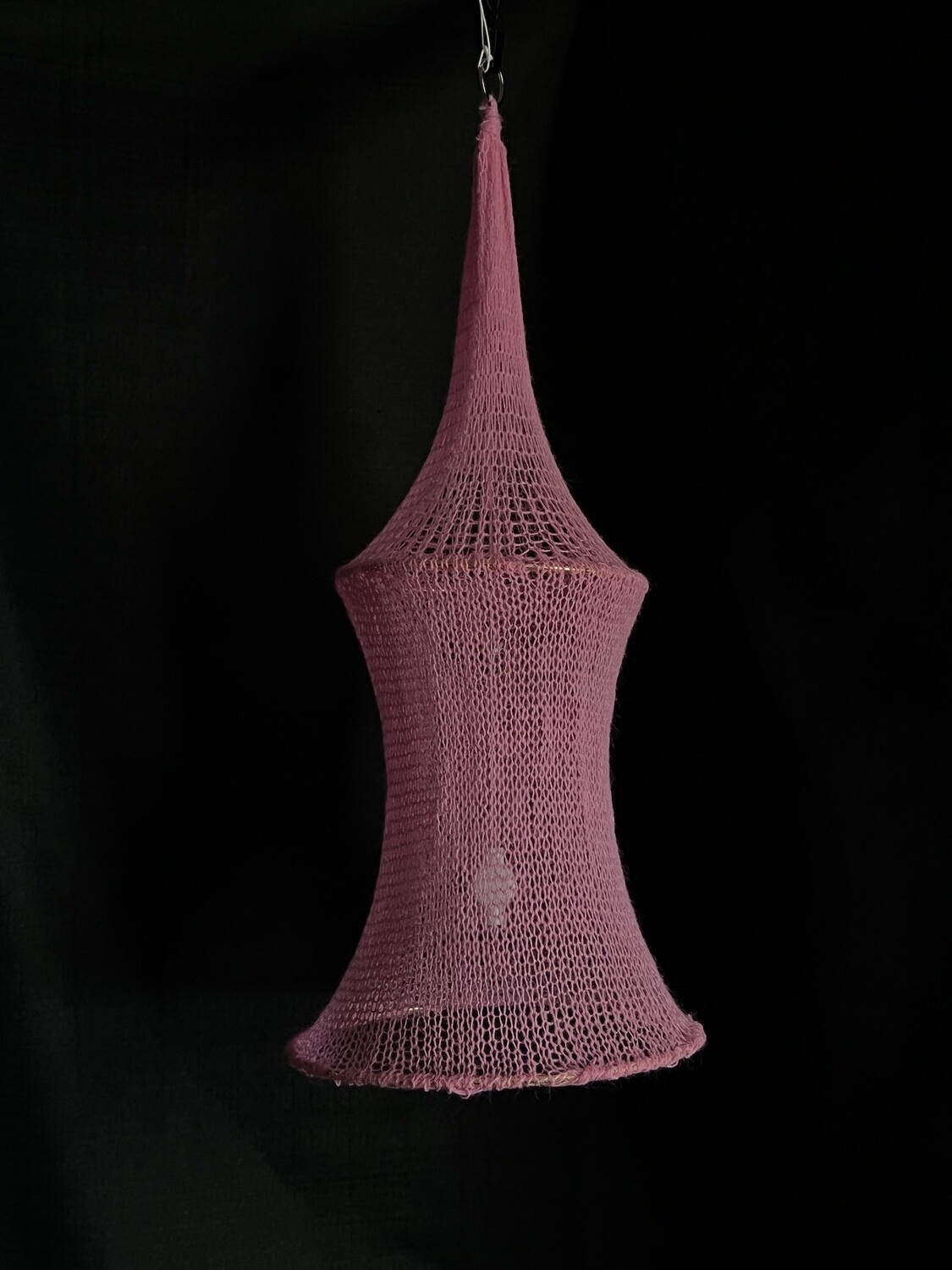 Soft Pink Steeple Hanging Lantern w LED Light
42141
Product Details
Add some color and ambiance with this soft pink hanging lantern with LED light.
Perfect for your porch, covered deck, rec room, dorm room, or under your patio umbrella on warm summer nights.
The soft LED light is powered by replaceable batteries - a second set of batteries is included.
Materials: Fluffy cotton yarn
This material is best kept out of sustained rain and weather.
Dimensions:
Top ring - 6.0"
Bottom ring - 8.0"
Hanging ring to lantern bottom - 19"

Optional Upgrade:
Remote controlled tea light with color, strobe, brightness and other controls.
https://www.nokomisknittingcompany.com/Lantern-Light-Upgrade-Single-p364460509

Proudly hand made in Minneapolis, Minnesota.

Save this product for later
Nothing like best socks ever from a small company steeped in tradition.  
This is my third year of ordering socks as holiday gifts for my family.  They would be disappointed if they got none to go with the ones they still use.  Please keep up the great work.  I'm so grateful that I learned about your wonderful little business by reading someone's T shirt at a family camp.  Nothing like best socks ever from a small company steeped in tradition.  Thanks.… Read more "Nothing like best socks ever from a small company steeped in tradition.  "
Peter