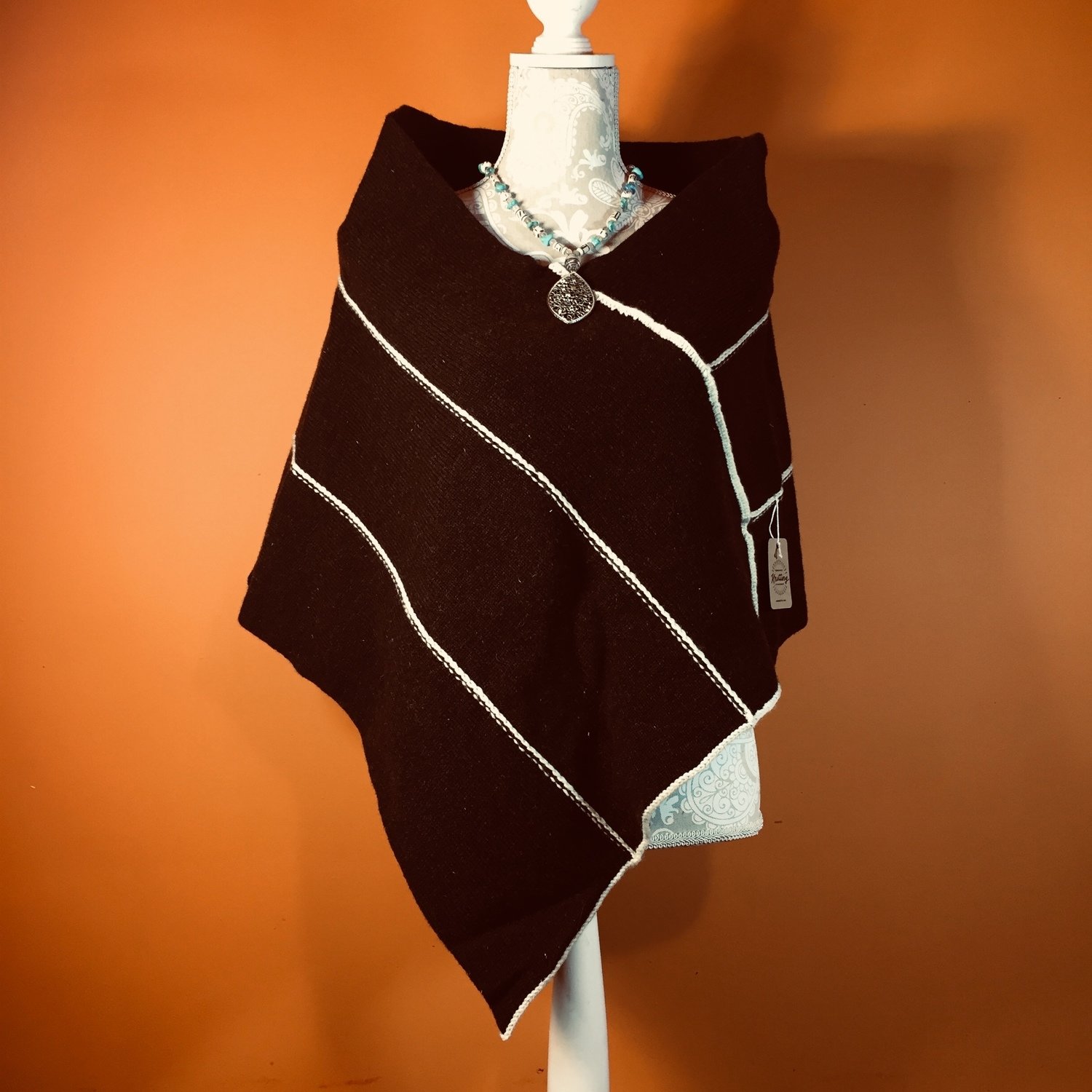 Rustic Wool Chocolate Brown Poncho
00223
Product Details
Rustic Deep Brown and Cream Poncho
One-point poncho knit with rustic, minimally processed wool and hand-stitched with contrasting ivory yarn.
This poncho can be worn multiple ways effectively changing the look from casual to dressy in one easy adjustment.
Materials & Care
100% Wool
Hand wash cold. Lay flat to dry.
Dimensions
26" Top edge to bottom point
17" Wide shortest width
34" Neck Circumference
60" Bottom Circumference
One size fits most adult women.
Proudly hand-crafted in Minneapolis, Minnesota.
Save this product for later
Nothing like best socks ever from a small company steeped in tradition.  
This is my third year of ordering socks as holiday gifts for my family.  They would be disappointed if they got none to go with the ones they still use.  Please keep up the great work.  I'm so grateful that I learned about your wonderful little business by reading someone's T shirt at a family camp.  Nothing like best socks ever from a small company steeped in tradition.  Thanks.… Read more "Nothing like best socks ever from a small company steeped in tradition.  "
Peter