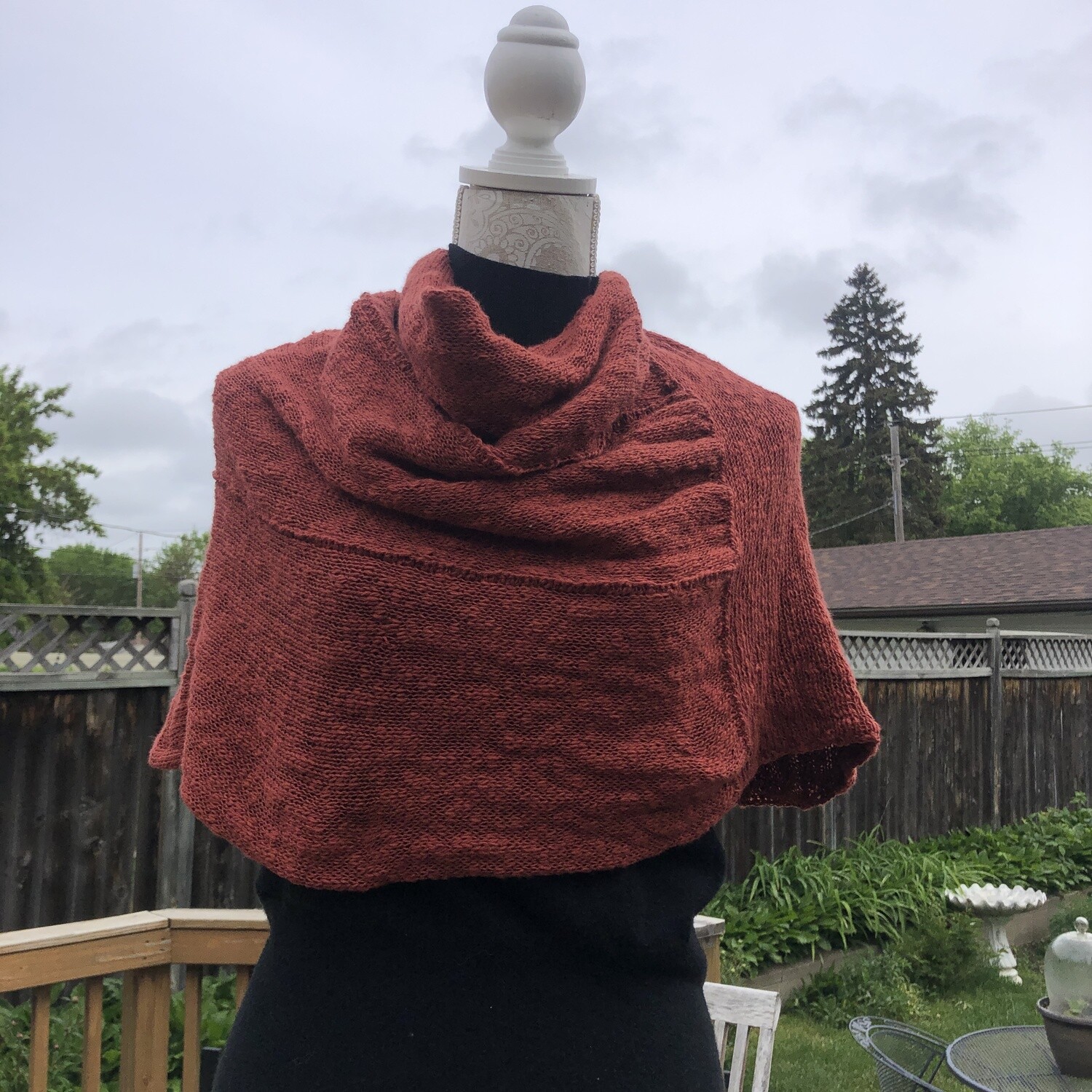 Poncho In Fuchsia
05458
Product Details
Lightweight cotton one-point poncho for those times when you need just a little something to take the chill away. Subtle texture and stitch detail adds a little character to the simple design.
Size: Narrow neckline is best for those who wear size small-medium.
Care:
Hand wash cool with mild soap or rinse-free fabric wash. Squeeze to remove excess water, do not wring.
Lay flat to dry.

Save this product for later
Nothing like best socks ever from a small company steeped in tradition.  
This is my third year of ordering socks as holiday gifts for my family.  They would be disappointed if they got none to go with the ones they still use.  Please keep up the great work.  I'm so grateful that I learned about your wonderful little business by reading someone's T shirt at a family camp.  Nothing like best socks ever from a small company steeped in tradition.  Thanks.… Read more "Nothing like best socks ever from a small company steeped in tradition.  "
Peter