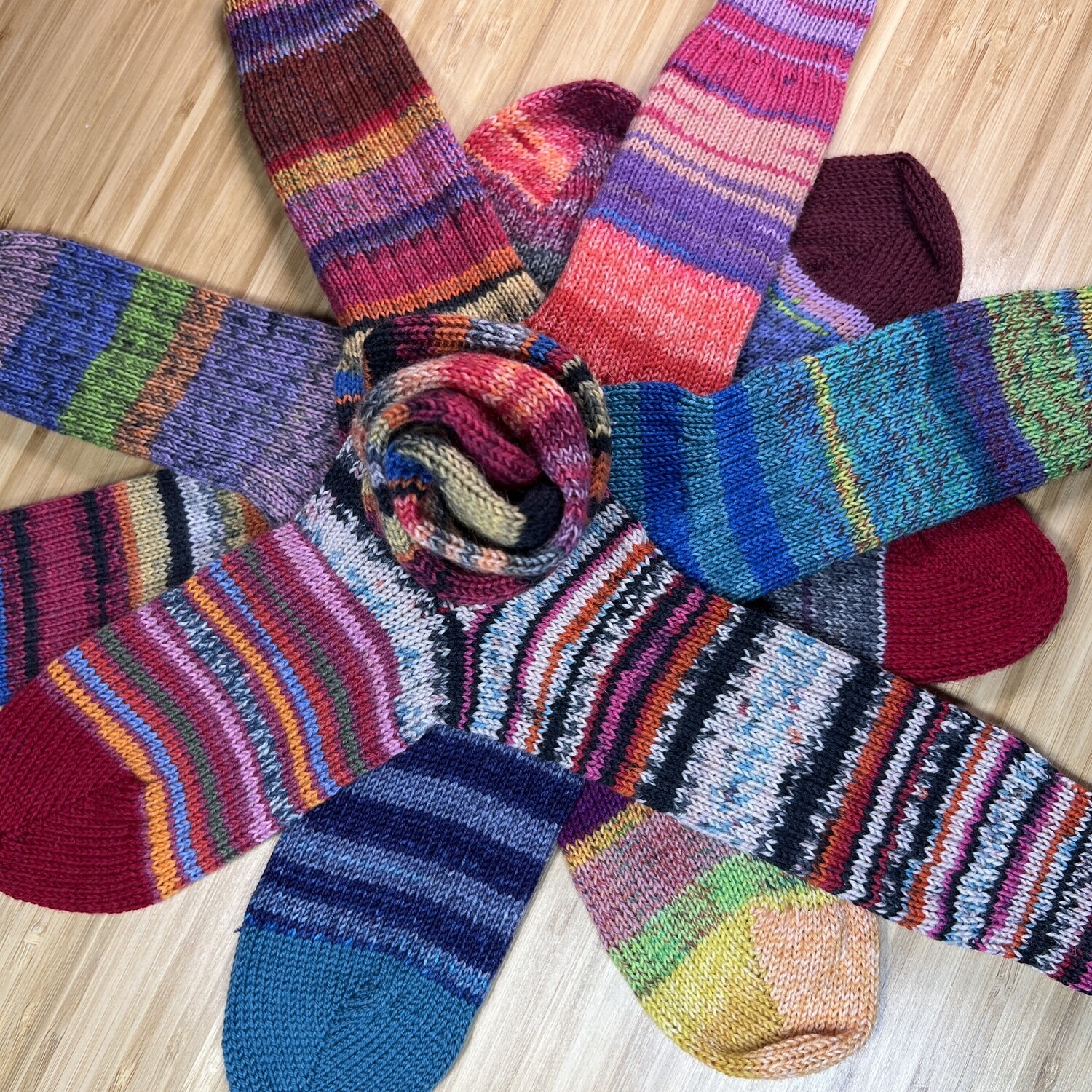 Mismatched Socks - Made to Order
42349
21% Donated to 3-21 Foundation for Down Syndrome Awareness
Product Details
Each pair is a one-of-a-kind creation that will never be duplicated.
Tell us the type of colors, how un-matchy you want them, and we'll make you a pair of perfectly unmatched socks.
We'll also donate 21% from all of our mismatched socks sales to support the 3-21 Foundation for Down Syndrome.
Why Mismatched Socks?
Different socks have become a symbol of World Down Syndrome Day because the chromosome is shaped like a sock.
The date of 21 March is also symbolic because people with Down syndrome have an extra chromosome number 21. They have three instead of two. This genetic disorder is therefore also called Trisomy 21.
The 3-21 Foundation's mission is to promote advances in education and cognition for people with Down syndrome so they can be empowered to pursue their dreams. To give direct support, please go to: 321Foundation.org

Save this product for later
Nothing like best socks ever from a small company steeped in tradition.  
This is my third year of ordering socks as holiday gifts for my family.  They would be disappointed if they got none to go with the ones they still use.  Please keep up the great work.  I'm so grateful that I learned about your wonderful little business by reading someone's T shirt at a family camp.  Nothing like best socks ever from a small company steeped in tradition.  Thanks.… Read more "Nothing like best socks ever from a small company steeped in tradition.  "
Peter