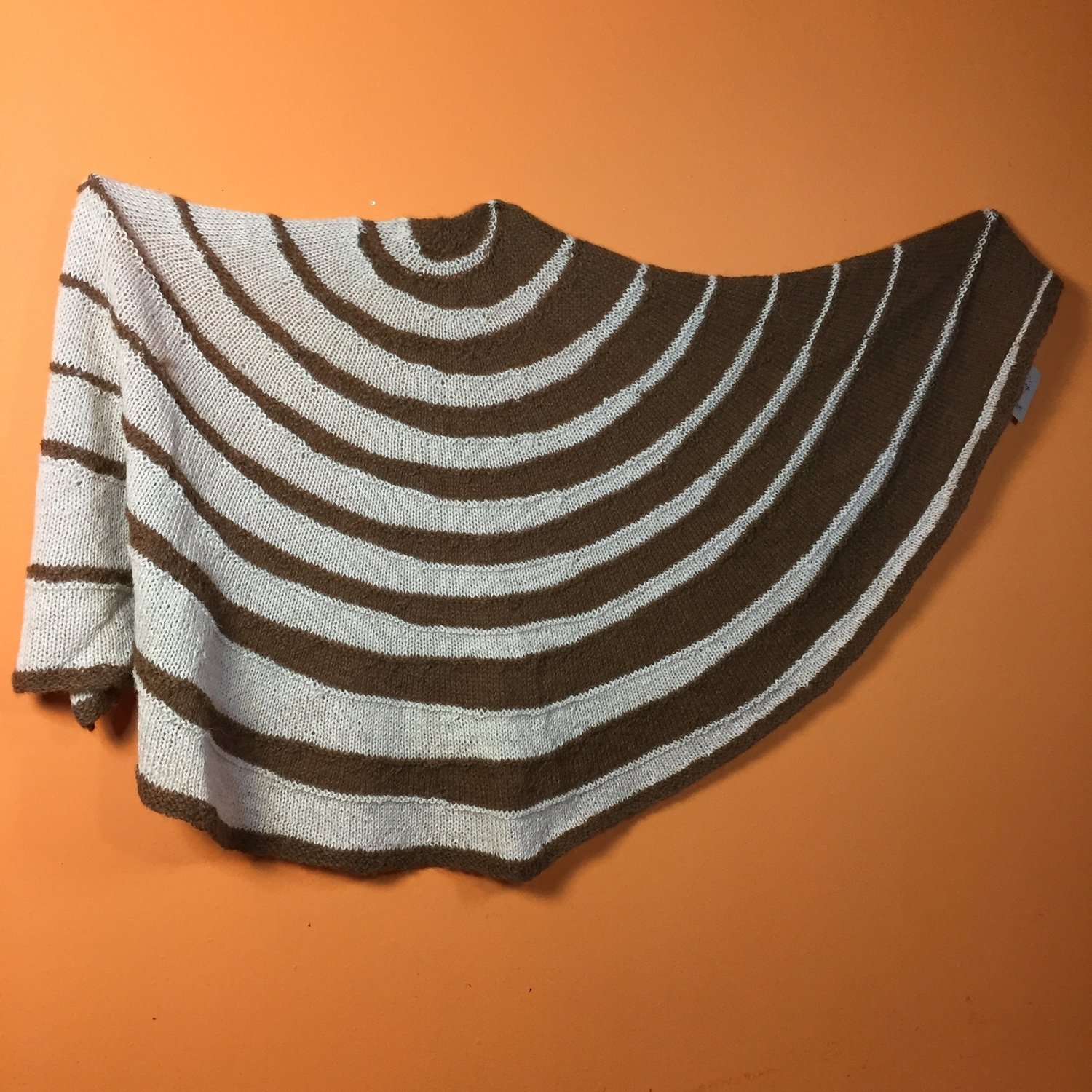 Luxurious Vintage Alpaca Shawl
00219
Product Details
Vintage Swoop Alpaca Shawl / Brown and Cream Striped Shawl / Hand Knit Shawl / Vintage Alpaca / Neck Warmer / Spring

Luxurious shawl wrap hand knit with premium 100% vintage alpaca yarn.
Lovely soft stripes. Semi-circular shape comfortably hugs your shoulders when worn as a shawl or naturally cozies up if wrapped around as a neck warmer.

Made with fingering weight yarn to be just the right accessory for cool evenings without the weight of a coat or jacket.

Approximate Measurements:
21" at widest point
59" Long top edge

Materials & Care
100% Vintage Alpaca
Hand wash cool, lay flat to dry.

We can make custom shawls with your color and size requests, just message us the details and we'd love to make one for you.

Proudly handmade in Minneapolis, Minnesota.
Save this product for later
Nothing like best socks ever from a small company steeped in tradition.  
This is my third year of ordering socks as holiday gifts for my family.  They would be disappointed if they got none to go with the ones they still use.  Please keep up the great work.  I'm so grateful that I learned about your wonderful little business by reading someone's T shirt at a family camp.  Nothing like best socks ever from a small company steeped in tradition.  Thanks.… Read more "Nothing like best socks ever from a small company steeped in tradition.  "
Peter