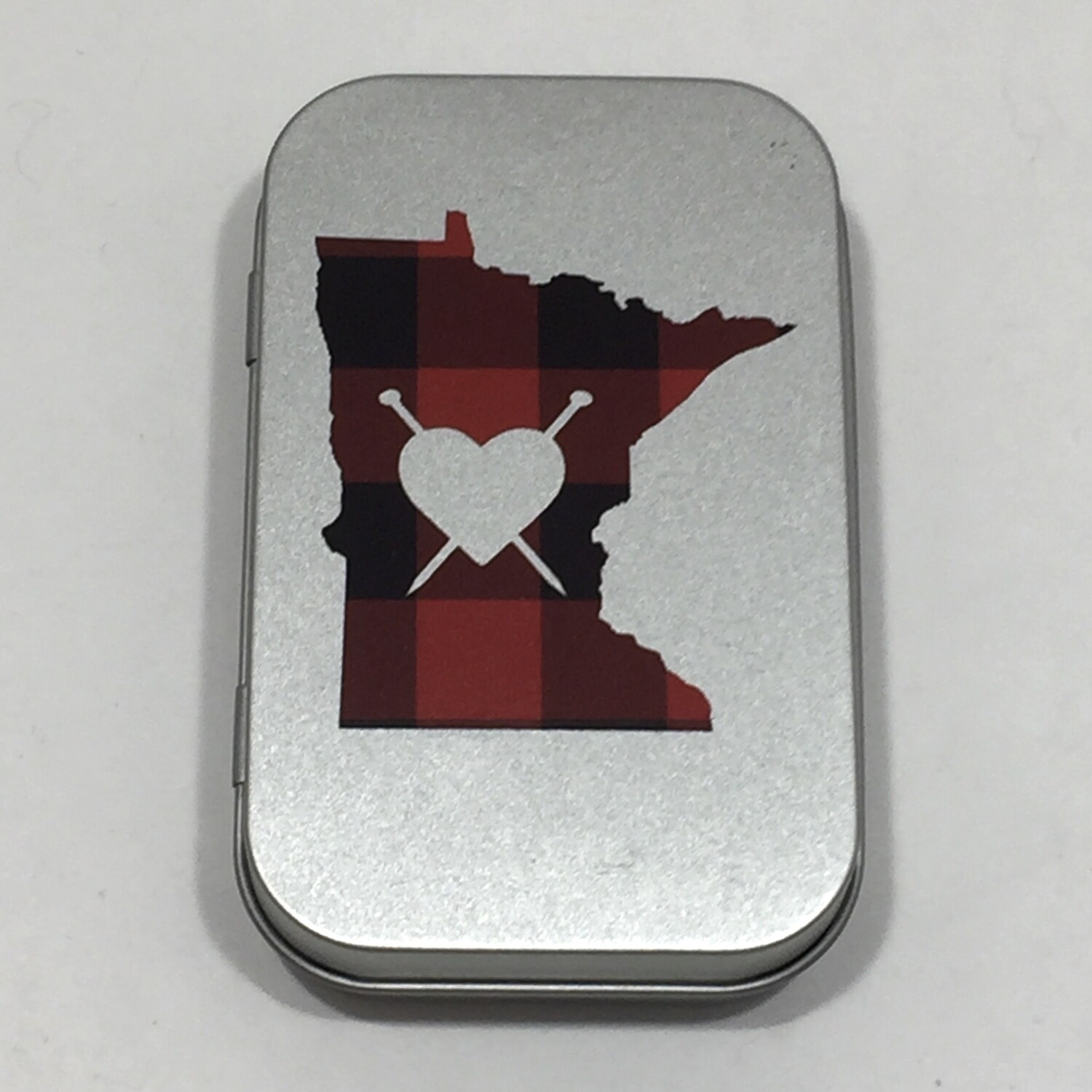 Knitting & Crochet Notions Toolkit - Minnesota Made
MNTKRED
Product Details
Minnesota Made Mini Notions Toolkit
Because we are Minnesota makers we offered this kit at the State Fair and had to make up a few extra for our northern, and northern-at-heart cohorts.
This handy toolkit was made as a starter kit of notions for knitters, crocheters and other fiber artists. The small size makes it easy to stash in your project bag but is also big enough to add your own favorite tools and must-haves.
Each kit includes:
- Aluminum Box with lined bottom
- Fun, graphical, removable nail file
- Mini mechanical pencil
- Folding metal scissors
- Row counter
- Yarn needle
- Pattern flags
- Stitch markers in multiple sizes
- Heart with knitting needles sticker
Proudly assembled in Minneapolis, Minnesota.
Save this product for later
Nothing like best socks ever from a small company steeped in tradition.  
This is my third year of ordering socks as holiday gifts for my family.  They would be disappointed if they got none to go with the ones they still use.  Please keep up the great work.  I'm so grateful that I learned about your wonderful little business by reading someone's T shirt at a family camp.  Nothing like best socks ever from a small company steeped in tradition.  Thanks.… Read more "Nothing like best socks ever from a small company steeped in tradition.  "
Peter