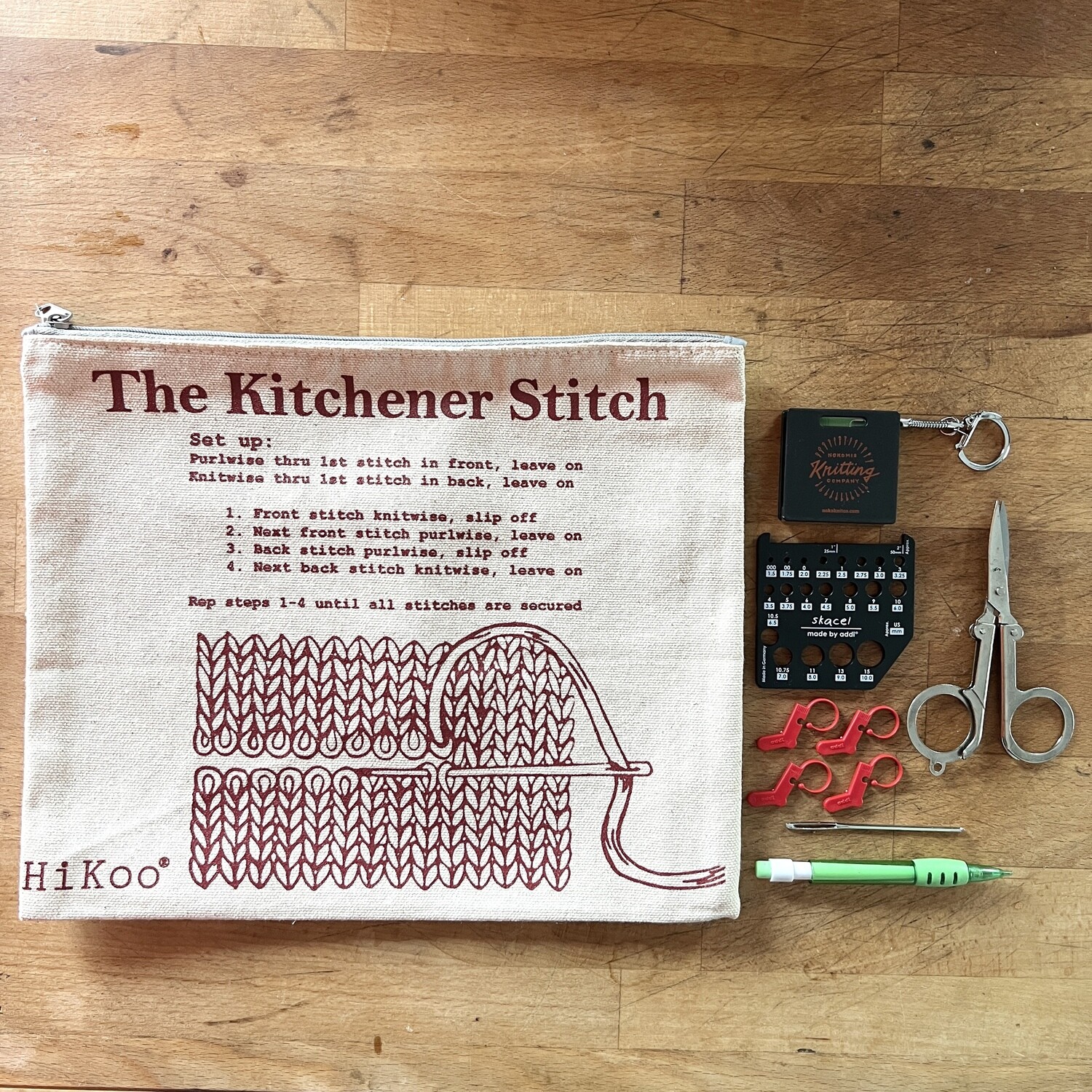 Kitchener Stitch Project Bag with Tools - Knitting, Toolkit Pouch
42136
Product Details
Heavy canvas project and tool bag for knitters, and other fiber enthusiasts.
Bag graphic includes the directions and illustration for accomplishing the Kitchener stitch used to seamlessly join two pieces of knitting.
Bag Dimensions: 10.5" x 8.5"
Bag Contents:
1 - Needle gauge with 2" stitch counting edge
4 - Sock-shaped stitch markers
1 - Yarn needle for closing sock toes, weaving in yarn ends, Kitchenering anything
1 - Keychain tape measure with metal tape ruler and mini level
1 - Mini mechanical pencil
1 - Folding scissors
Save this product for later
Nothing like best socks ever from a small company steeped in tradition.  
This is my third year of ordering socks as holiday gifts for my family.  They would be disappointed if they got none to go with the ones they still use.  Please keep up the great work.  I'm so grateful that I learned about your wonderful little business by reading someone's T shirt at a family camp.  Nothing like best socks ever from a small company steeped in tradition.  Thanks.… Read more "Nothing like best socks ever from a small company steeped in tradition.  "
Peter